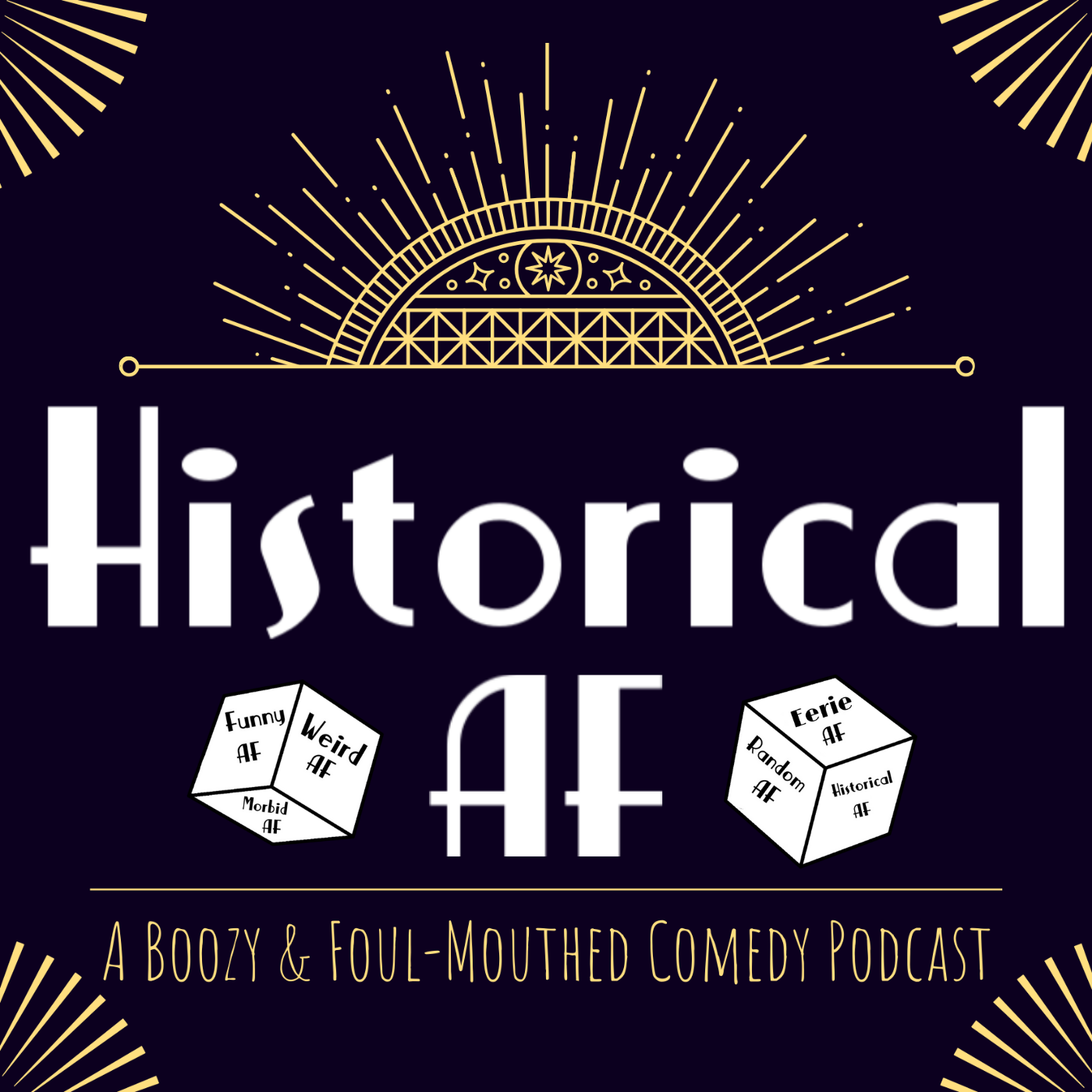 Welcome to the Games Part One with speical guests Tara & Jessica from 3 Spooked Girls Podcast! We get spooky & weird with the history of the Ouija Board, light as a feather/stiff as a board, and Bloody Mary!
Promo by The Muck Podcast
Join Patreon NOW to watch the episodes LIVE & comment along! www.patreon.com/historicalafpod
Want to send us stuff like a postcard or letter? Now you can!! 
P. O. Box 1141 Seguin, TX 78155-9998
BLACK LIVES MATTER for ways to help, click here: https://blacklivesmatters.carrd.co/
Want to be featured in our next Extra AF episode? E-mail your historical experiences, the funny/weird stories from your hometown, a family story or legend, and your true crime/paranormal experiences to historicalafpod@gmail.com!
We have new merch!  https://shop.spreadshirt.com/historicalafpod/
For merch hand-made by Kyna, go to www.Etsy.com/shop/kynaskreations
To get access to exclusive additional content, join Patreon today at https://www.patreon.com/HistoricalAFPod! Patreon members have early access to the podcast and enjoy benefits like extra episodes, drunk dives, live recordings, merch, and more!!
Finally, don't forget to rate and review us on Apple Podcast, Stitcher, Facebook and, the like to help us become more visible! 
Links:
Sources: